The following books are great if you are wanting more information on plant-based whole foods, the vegan lifestyle, and recipes. **Pure Living Nutrition LLC is a participant in the Amazon Services LLC Associates Program, an affiliate advertising program designed to provide a means for sites to earn advertising fees by advertising and linking to Amazon.com.  Certain products/services and links to products/services are affiliate links, and I may earn a commission for any purchases that you make.  This will not incur additional cost to you.  I only recommend products and services that I believe in and that will deliver value to you.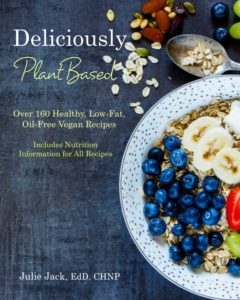 Deliciously Plant-Based contains over 160 cooked and raw vegan recipes.  Great for those who want to transition to the vegan lifestyle or who wants to cook healthier meals for both themselves and their families.
The Becoming Raw: Essential Guide to Raw Vegan Diets is so informational when it comes down to the nutritional science of raw foods. It also addresses common ideologies and misconceptions with the raw food lifestyle.  It was written by two registered dietitians.  I highly recommend this book!