About Dr. Julie Jack…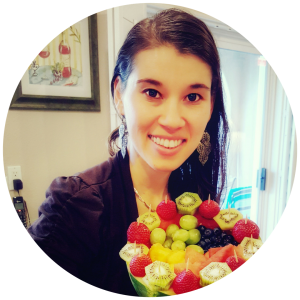 Dr. Julie Jack is a certified holistic nutrition practitioner and a personal trainer with a specialization in raw food plant-based nutrition and is the creator of Pure Living Nutrition LLC.  Dr. Julie Jack received her certifications in nutrition from the University of Natural Health and the International Board of Nutrition and Fitness Coaching (IBNFC).  She received her certification in personal training from the National Academy of Sports Medicine (NASM).  
In addition, she received her Doctorate of Education from Nova Southeastern University, where she studied healthcare education. Her research included examining the growing epidemic of childhood obesity and the importance of implementing quality nutrition education programs within the public and private school setting.  Dr. Julie Jack then went on to receive her certification in plant-based cooking from the Rouxbe Cooking School to fulfill her desire for creating delicious plant-based recipes.
In addition to her love for nutrition, Dr. Julie Jack also has a love for music. She is a classically trained violinist and pianist. She studied music at the University of Nevada, Las Vegas, where she received her bachelor's degree in music.  Dr. Julie Jack has also received her master's degree in education with a focus on school counseling from the University of Phoenix.  She has taught both orchestra and band at the middle and high school level for over 16 years.  Both she and her husband currently own and operate the Nevada Music Academy in Las Vegas, Nevada.