It all started with a bag of chips…
As a young girl, I remember watching a commercial that said eating chips contributes to heart disease, which looking back is very interesting considering that commercials these days advertise the exact opposite message!  However, I remember telling myself and my family that I can't eat chips because it's going to give me heart disease.  My family thought I was a bit overboard and assured me it was okay to eat chips, but I insisted that I did not want to eat any chips!  As simple as that moment was, this was the beginning of my desire, and eventually my life long journey, towards finding true health.
Growing up, I would read every diet and nutrition book that I could find and workout as many hours as I could in hopes of being the healthiest that I could be; however, despite my best efforts I still found myself sick.  I was battling with ongoing bladder infections, painful menstrual cramps, constipation, and chronic fatigue.  Eventually, I came across the works of Harvey Diamond and Herbert Shelton, who promoted natural hygiene.  I incorporated the diet for a short time and felt great, but then eventually found many other doctors and nutritionists who promote a low-fat, plant-based diet in preventing sickness and disease.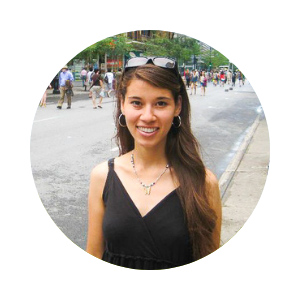 I was very intrigued with the research and decided to embrace this low-fat, plant-based diet.  By incorporating this diet and lifestyle, I was fortunately able to overcome many of my physical ailments.
Yet, even though I was experiencing amazing improvements in my health, I found out in 2010 that I had a 14 cm cyst on my ovary that I had to surgically remove.  Shortly after, I was then diagnosed with endometriosis.  Over the course of 5 years, the ovarian cysts kept returning and I had to go through another 2 laparoscopies to have them removed.  Though I hardly felt any pain from the cysts, I knew that I had to dig a little deeper with my health to help my body overcome these last internal challenges.
At about the same time, my husband and I were wanting to start a family.  However, getting pregnant was taking longer than I was expecting.  I had read that environmental toxins, mercury fillings, and chemicals from make-up, body products, and cleaners can all affect a woman's hormones.  So I decided to get all my mercury fillings removed and decrease the amount of exposure to household chemicals as much as possible.  Finally, after 2 1/2 years of trying to conceive, I got pregnant at the age of 37.  My husband and I were so ecstatic over the good news, but our excitement and expectation of having a happy healthy baby unfortunately faded as we found out early on in the pregnancy that my son had a genetic disorder.  A genetic test had confirmed that he had Trisomy 13. 
After learning that the survival rate of those with Trisomy 13 was very small, our hearts were completely crushed.  Though we were told that my son would most likely not survive, we kept holding out hope and kept believing for a miracle.  At 34 weeks, I went into early labor and eventually had an emergency C-section.  As the doctors predicted, my son only lived for 2 days.  After experiencing the loss of my first son, I was determined to clean up my diet even more to help ensure that my body was ready to conceive again to carry a healthy baby.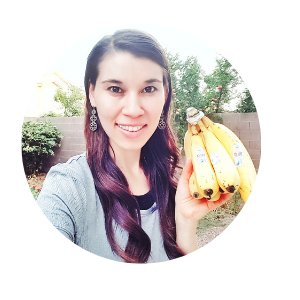 After much research, I realized that my diet, though much healthier than the Standard American Diet, included too many cooked grains, refined flours, refined sugars, and not enough high nutrient foods found in fruits, vegetables, nuts, and seeds.  I then modified my diet to include more raw and living plant-based whole foods.  This was the breakthrough that I had been searching for in improving my health.  I have since overcome these last remaining physical challenges and am now experiencing amazing vitality, energy, and phenomenal health!  My ovarian cysts have not returned.  I was able to conceive again and gave birth to a perfectly healthy baby boy at the age of 39.  Furthermore, I rarely get bladder infections and when I do, my body naturally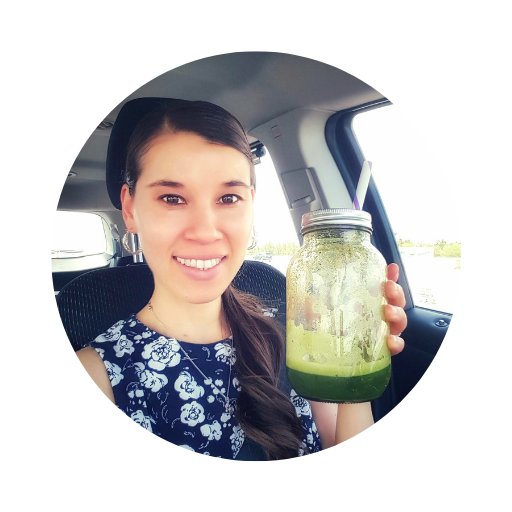 heals itself without antibiotics.  When our bodies are saturated with nutrients from raw and living foods, it will do what is was designed to do, which is to heal, restore, and rebuild itself.
My passion for health has now transpired into purpose, leading me to create Pure Living Nutrition in an effort to inspire and educate others on the amazing and healing benefits of raw living plant-based whole foods.  Food is a powerful medicine, and if we tap into God's living foods, we will experience healing and vibrant health!
Cheers to Amazing Health!
Julie Jack, Ed.D, CHNP, CPT